Henan potters were widely regarded as the inventor of Jun effect glaze It is actually a form of celadon glaze but with bluish iridescence on the surface of the glaze. In the past literature on Chinese ceramics, it was widely accepted that Tang Henan Lushan (河南鲁山) ware with bluish white iridesence splashes was the progenitor of Jun ware.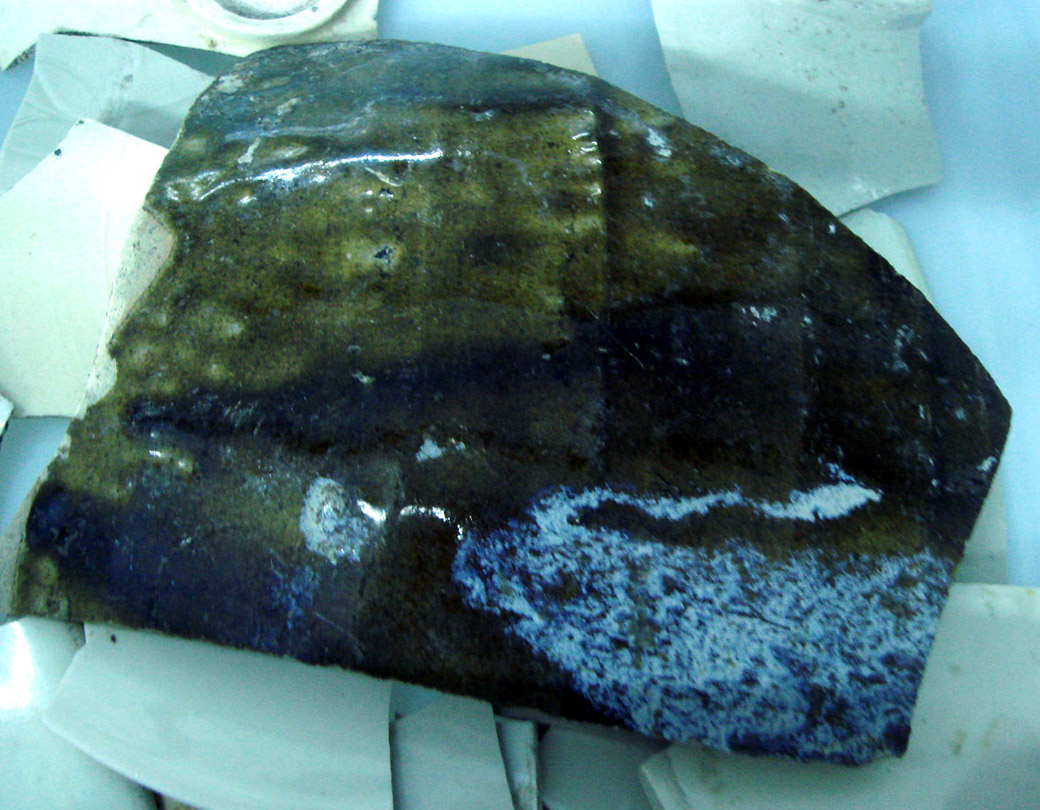 Tang Lushan Fragment with bluish opalescent splash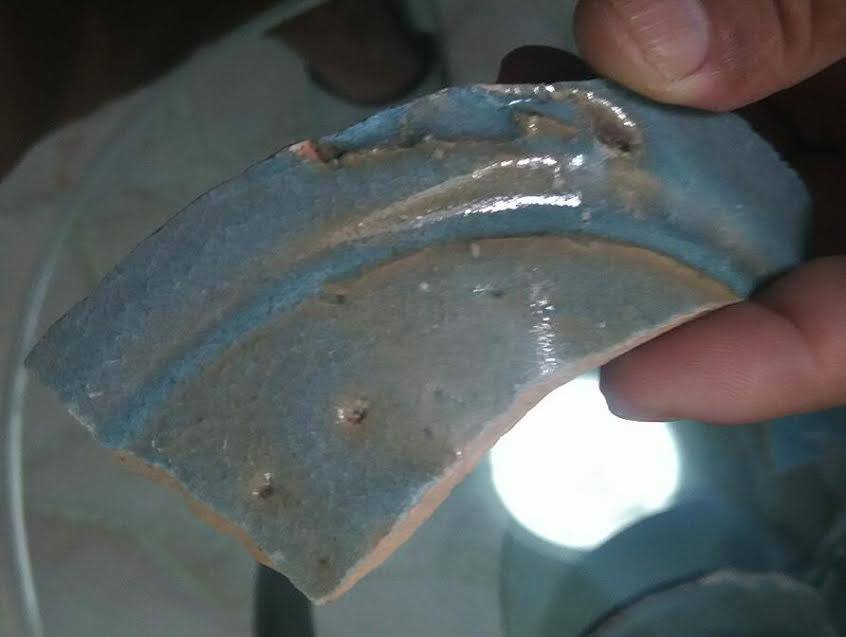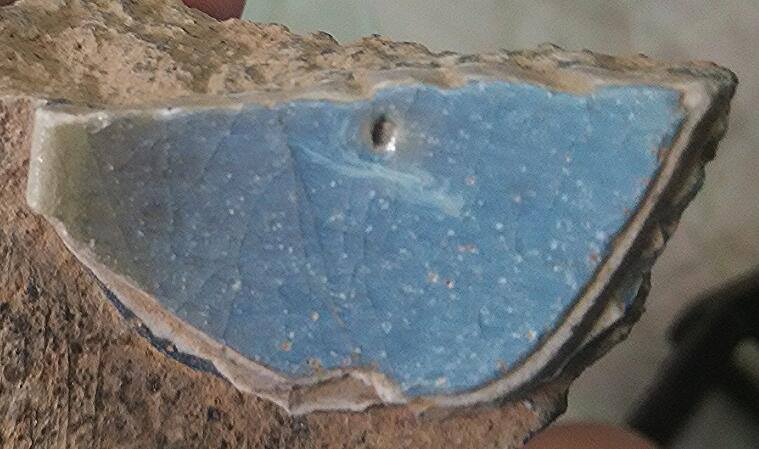 Two Henan Jun sherds, the top Yuan and bottom Jin
In the archaeological excavation of Henan Liu Jia men Jun site, Prof. Qin Da shu, an archaeologist from the Beijing University noted that a thick layer of earth separated the strata layers of Tang Jun shards and Song/Jin shard. Obviously there was a big lapse in time between the production of both wares. Hence past conclusion on the evolvment of Tang Jun glaze to the ultimate Jun glaze is called into question.
The likelihood that other kiln potters may be the actual inventor of Jun effect glaze germinated in my mind when I came across some late Tang/5 Dynasty Changsha wares from a wreck in Central Vietnam. The Jun effect of celadon glaze with bluish iridescence is so apparent on the vessels.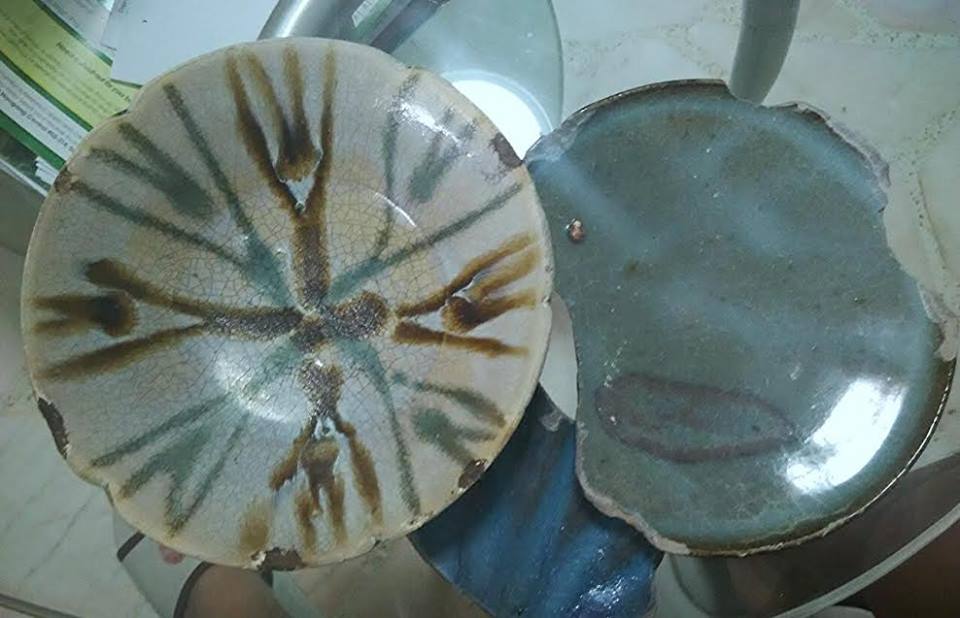 Left late Tang/5 Dynasties Tang bowl and right Yuan Jun dish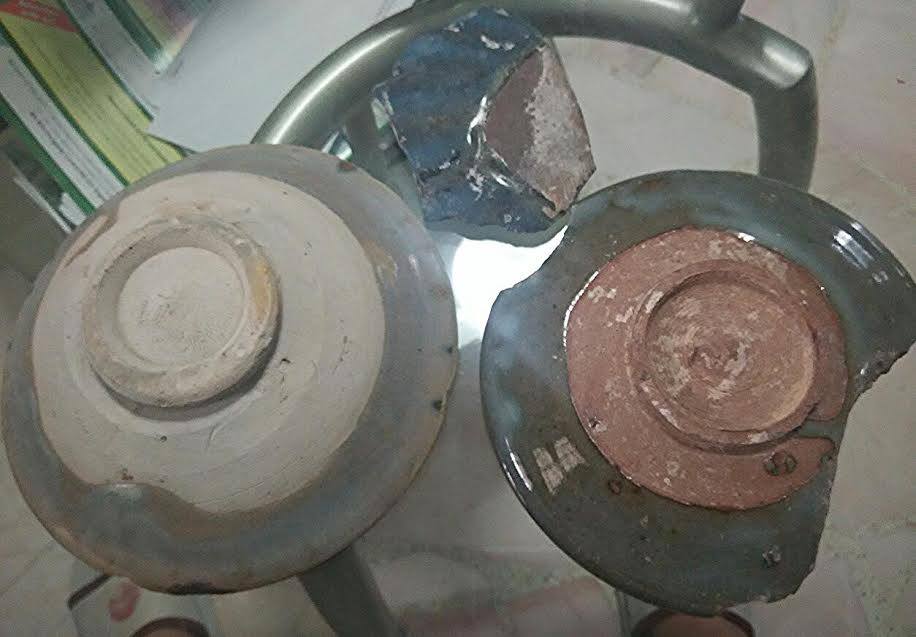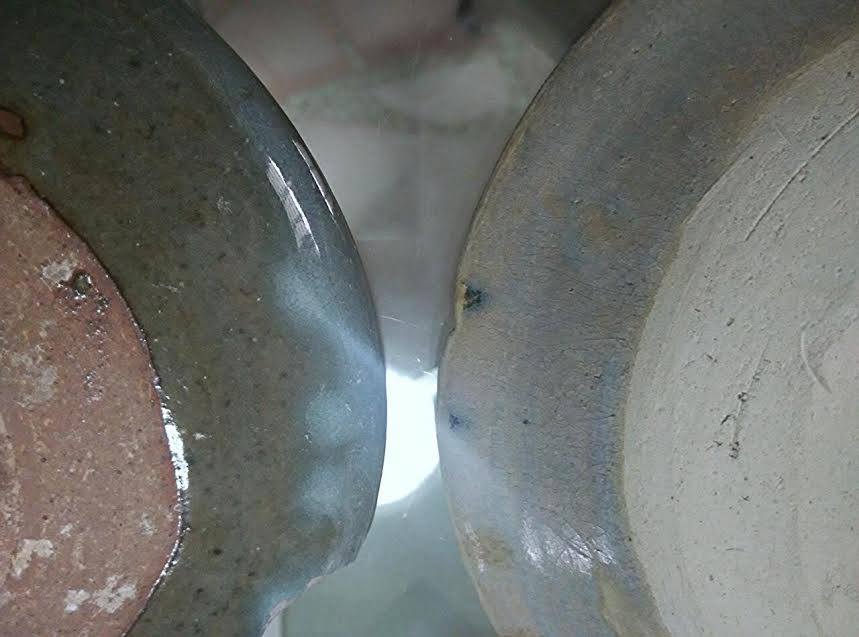 The bluish iridescence on the surface of the glaze of both vessel is obvious
 Another encounter took place when I view the Belitung exhibition at Singapore ACM. Right in front on my eyes was a group of Changsha vessels with Jun effect glaze. I also notice that such glaze continued to be produced by other Hunan kilns for eg. those in Hengshan.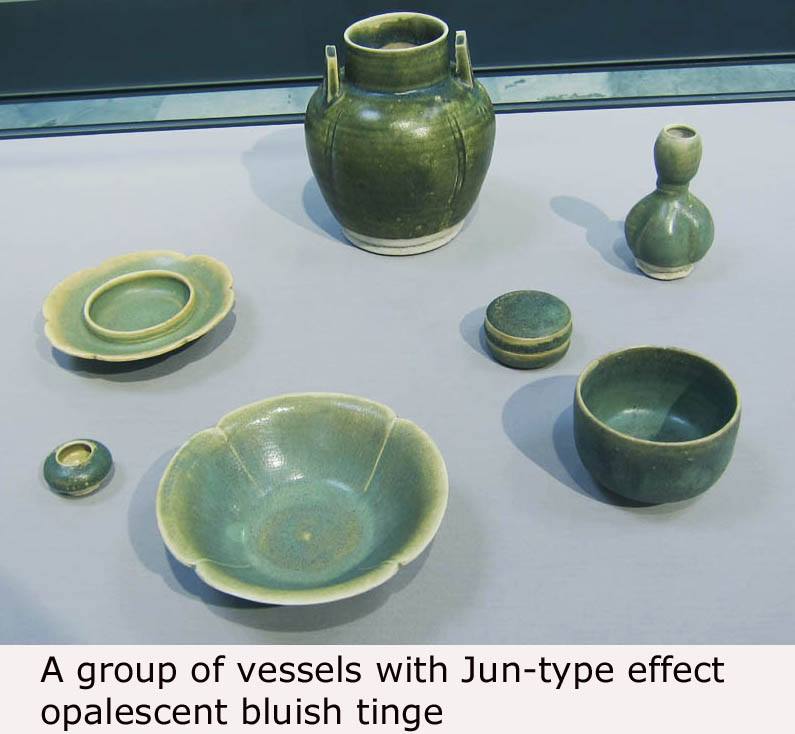 Group of Tang Changsha wares with Jun effect from the Belitung wreck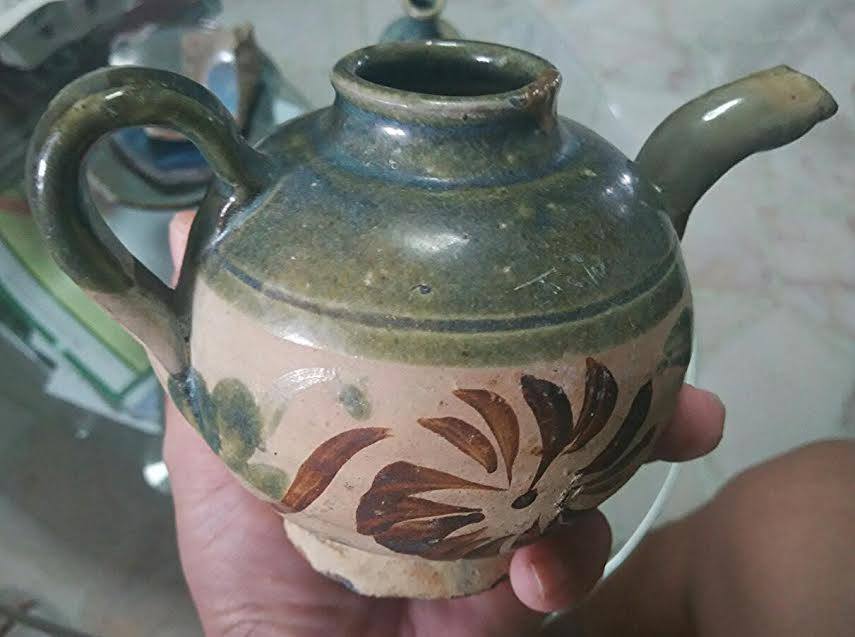 Song Henan Hengshan kiln ewer with Jun effect glaze and iron-brown floral motif
I believe Changsha potters who were famous for the polychrome brown/green decoration may actually be the pioneers of Jun effect glaze. At least by the early 9th century the glaze composition was already available. The glaze formula may have been transmitted to the Henan potters who further improved on it. The final product was a thicker glaze which enhances the intensity of the colour.
A friend had come across an old scientific analysis report done on Changsha Jun effect. He said that the analysis showed that the glaze showed sign of liquid-liquid phase separation. This is an essential characteristics necessary to produce the optical blue present on Jun ware. This is called the Raleigh optical effect and scientific explanation for why the sky appears blue for example.
For more discussion on Jun ware, please rad below article: